Information
Ethical shopping guide to disposable nappies, from Ethical Consumer
Ethical shopping guide to reusable nappies, from Ethical Consumer
Cloth nappies
Nappies
hello baby  accept Real Nappies for London vouchers:
'To use your Real Nappy For London Voucher we require you to send a copy of your voucher to us so that we can verify it on the RNFL website. Either you can forward the email or take a picture of paper vouchers. 
Once we have verified the voucher we will send you a unique voucher code to be used against the RNFL approved product on our website (see links below) at the checkout stage.
We are required to ship to the address on the voucher. Please let us know if you wish to ship to another address as there is an additional verification check.
Please feel free to ask if you have any questions.'
Biodegradable
Beaming Baby Biodegradable Nappies (Various Sizes) Size 1 – Min from TheVeganKind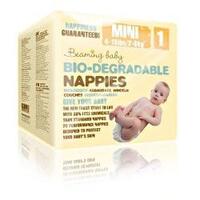 Beaming Baby Biodegradable Nappies (Various Sizes) Size 2 – Midi from TheVeganKind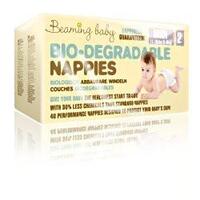 Beaming Baby Biodegradable Nappies (Various Sizes) Size 3 – Maxi from TheVeganKind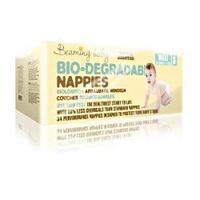 Beaming Baby Biodegradable Nappies (Various Sizes) Size 5 – Junior from TheVeganKind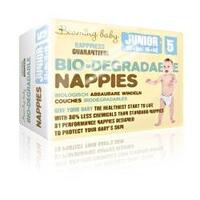 Partially biodegradable
Beaming Baby – Bambo Nature Nappies Maxi (60 Nappies) from TheVeganKind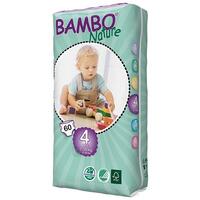 Accessories
Wipes
Attitude (Baby) Sensitive Skin Care. Natural Baby Wipes (72 Wipes) from TheVeganKind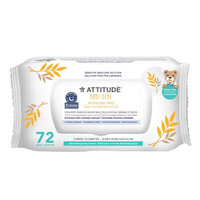 Creams
Lotions and Creams at Boutique Vegan (de)
Diaper creams at Boutique Vegan (de)
Attitude (Baby) Sensitive Skin Care. Natural Deep Repair Cream (75ml) from TheVeganKind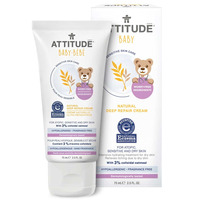 Mats
Tables
Stackers
Nappy Bags
Naty by Nature Babycare – 100% Degradable Nappy Bags (50 bags) from TheVeganKind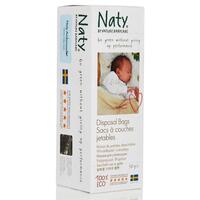 Hand sanitiser
Bentley Organic Mother & Baby Hand Sanitiser (50ml) from TheVeganKind