The Vegan Society pregnancy and breastfeeding
Viva Vegetarian and Vegan Mother and Baby Guide
Classes
Some things to look for near you: Active Birth, Antenatal classes, Baby Sign Language, Belly Dance, Breastfeeding, Hypno-birthing, National Childbirth Trust, Nonviolent Communication, Positive Birth, Yoga,
Clothes
I found it difficult to get maternity clothes from charity shops.  However, I did manage to find clothes which were stretchy or had pleats.  Maternity and baby clothes swaps may be organised by your local council, children's centre or other organisation.  You an also try DePop, Ebay, Freecycle (emails may go to your spam folder), friends and family, GumTree, Mummybay, Nextdoor, Oxfam Online, or Preloved.
Tiffany Rose– maternity and nursing wear made in the UK, but fabric origin undisclosed.
Maternity clothes on ebay and bra extender strap
Maternity clothes and underwear on Hema, which has a sustainability policy
Comfort
Pillows from Daisy Baby and Snuggle Up, ebay
Used support belt from ebay
Used balls from ebay
Used tens machines from ebay
Doctors
I informed my NHS doctor and family planning services before and after I became pregnant.  I registered/ self referred myself to a hospital near my new house.  You can find NHS maternity services here.  We also took a ten weeks private test.
Groups
Local areas often have Facebook general or vegan groups for parents/ families/ mothers.  There are also phone apps for meeting other carers.
Nausea 
I used: a gas mask, sea sickness wrist bands, homeopathy from Helios, ginger, bland frequent food, sniffing a lemon, and lots of rest.
Ginger Chews and Ginger Tea from Boutique Vegan (de) (have green web hosting, CO2 neutral postage and recycled packaging)
Dust masks from Hema
Oils-  stomach, breasts, perineal
So far I've been using almond oil from the local whole food shop.
Natural Stretch Oil from Boutique Vegan (de)
Pregnancy Care Oil from Boutique Vegan (de)
Organic carrier oils from Mystic Moments
Fairtrade basic massage oil from Fair2Me (de)
Fairtrade skincare oil from Fair2Me (de)
Subscription Boxes/ hampers
Dear Bump vegan option subscription box and one off
Vegan "Mummy & Me" – Pregnancy/New Mum Gift Box from TheVeganKind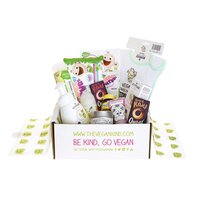 Termination
National unplanned pregnancy advice service
Therapies
If seeing a complementary therapist, apparently it is a good idea to check they are registered with the regulatory body for their industry, and have pregnancy training.
Vitamins
I've been taking a pregnancy vitamin complex, iron mixture, some super greens and probiotics.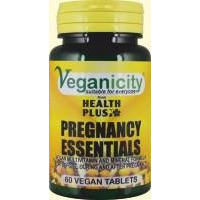 Pregnancy supplements from TheVeganKind and Nature's Healthbox
Iron supplements from Boutique Vegan (de), and Nature's Healthbox
Folic acid supplements from Boutique Vegan (de)
Herbal mixture from Vekoop (de) (have green web hosting and energy, CO2 neutral postage)